Lab Departments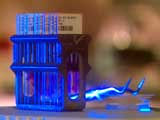 The specimen can be collected by a nurse, a physician, a phlebotomist or other health care professional.
When the specimen is received in the laboratory, it is numbered, processed and routed to one or more departments. Each department is a subspecialty area. The first decision made is whether the specimen should be routed to ANATOMIC pathology, CLINICAL pathology or MOLECULAR pathology.
Typical Anatomic Pathology Departments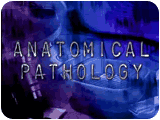 Cytotechnology - All PAP smears and tests for possible cancer cells from body fluids and blood come to Cytotechnology. The individuals working in this area are known as cytotechnologists.
Histology/Anatomical Pathology - Anatomical Pathology (AP) receives surgical specimens (from legs to moles). The specimen is first examined grossly (that is weighed, measured, dissected). The specimen is then processed, affixed to slides and stained for a microscopic analysis. Histotechnicians,histotechnologists, and pathologist's assistants work in the anatomical pathology laboratory.
Specials - This area includes special stains, electron microscopy, and molecular diagnostic techniques, any of which can be further subdivided into a stand-alone laboratory in a large institution.
MAIN Clinical Pathology Departments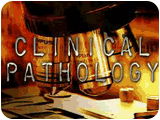 The four main departments in the majority of clinical pathology laboratories are: 1) clinical chemistry, 2) microbiology, 3) hematology and hemostasis, and 4) transfusion services (blood bank).
Clinical Chemistry - Chemistry is usually the largest and most automated of all laboratory departments. Tests include glucose (blood sugar), cholesterol and fats, thyroid function studies, hormone assays, vitamin assays, drug screens and drug assays.
In a large institution, Chemistry is often divided into several other laboratories: Automated Chemistry, STAT Chemistry, Toxicology, Endocrinology, Special Chemistry
Microbiology - The study of microorganisms that cause disease is the focus of this subspecialty. In the Microbiology department, specimens are cultured using a variety of techniques to determine the causative agent of an infection. Antibiotic drugs are then tested against the organism to help the physician and/or pharmacist prescribe the appropriate drug to destroy the microorganism. Microorganisms can include parasites, such as tapeworms, bacteria such as Strep, viruses such as the flu virus, and more.
In a large institution, Microbiology may be separated into the following subspecialties: Mycobacteriology, Aerobic bacteriology, Anaerobic bacteriology, Parasitology, Virology, Mycology, and Molecular Diagnostics.
Hematology -Tests are performed to assess the components of whole blood - the white blood cells, red blood cells, and platelets. These include tests for anemia and leukemia. Hematology usually includes coagulation studies (hemostasis) for diseases like hemophilia as well as urinalysis.
In a large institution, Hematology may be separated into several subspecialties: Routine Hematology, Special Hematology, Flow Cytometry, Hemostasis and Urinalysis.
Transfusion Services - Often called the Blood Bank, this subspecialty of the laboratory prepares and crossmatches blood specimens for tranfusion of red blood cells, platelets and plasma.
Other Clinical Pathology Departments
Immunology/ Serology - This subspecialty focuses on the body's response to infection and inflammation. If you are allergic to cat dander, an immunologist performed the laboratory test to make that determination. This is also where tests are performed for hepatitis, measles, infectious mononucleosis, and rheumatoid arthritis.
Histocompatibility - in a large institution, the crossmatch of tissue specimens for transplantation may be a separate department called histocompatibility.
Individuals working in the clinical pathology laboratory include phlebotomists,medical laboratory technicians, medical laboratory scientists, and certified histocompatibility technologists .
Genetic Testing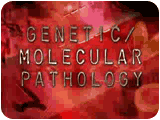 Cytogenetics - cells are cultured so their chromosomes can be isolated and studied. By the use of different stains and special techniques, cytogenetic technologists are able to identify microscopic abnormalities in the structure of the chromosome. These abnormalities may be inherited, develop during fetal development (like Downs syndrome), or in cancer. Cytogenetic technologists perform the testing in this department.
Molecular pathology - molecular testing refers to testing DNA or RNA which may come from patient blood or tissue or from infecting organisms. The tests may be used to identify infections, determine paternity, diagnose inherited diseases or cancer. The individuals working in this area may have special education and certification in molecular pathology and are called CLSp(MB) or MP technologists.